Hello Shiatsu Practitioners!
I'm very excited about the way this May 7-10, 2020 master course for shiatsu practitioners is shaping up.  We will once again be at the beautiful Siena Retreat Center in Racine, WI.  I don't yet have the final draft of the flyer, nor is the workshop fully fleshed out.  But people who have been to previous retreats will attest that the classes are very "spirit driven."  And what I'm hearing from Spirit is to bring forth a very advanced and specialized body of information.
Here is a taste of what's been coming through:
Discern differences between meridian energy and other types of energy, (muscle energy, organ energy, chakra energy, etc.)
Distinguish between physical & emotional energy in the same meridian (e.g. determining if GB meridian is indicating tight shoulders or anger management issues)
Experience and assess expansive and contractive states of energy
Learn proper body alignment for working in the expansive state
Heighten, deepen and strengthen your sensitivities for directly experiencing meridian energy
Interpret the information coming through the meridian energy
Confidently direct your client's energy to balance and harmonize
Establish a beneficial change in your client's energy pattern that they will be able to repeat and maintain on their own
Review and refine meridian locations and angles of palpation (of course! it's the #1 essential, never-ending, continually on-going practice of dedicated practitioners!)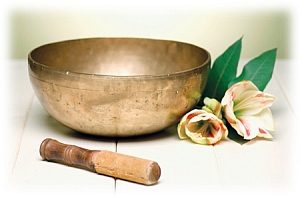 This will be our third annual Residential Workshop Retreat.  It is, unfortunately, the last year these significantly discounted rates will be available.  I've heard that, next year, prices will have to be closer to the true 4-day value of $1,300.00.  However, I will definitely try to negotiate that down!  In the meantime, please feel free to take advantage of this year's lower prices.
Workshop fees include private room with bath, 3 meals per day, plus instruction with supplemental materials, and 25 CEUs.  Several deadlines for payment are available.  If it makes things easier, you can schedule a payment plan in advance by talking with me before the earliest due date of 3/13/20.  Credit cards are accepted, subject to an additional $25.00 processing fee.  Below are the fees according to registration date:
[To set up a payment plan, contact me at grandmother@grandmother.com before the due date]
| | |
| --- | --- |
| by this due date | amount due |
| 3/20/20 | $697.00 |
| 4/10/20 | $769.00 |
| 5/1/20 | $830.00 |
| | |
The retreat ends at 1PM on Mothers' Day, so you have a couple of options for celebrating:
You can ask your family to wait for you until you get home, or
You can invite them to join you for lunch at Siena, followed by a nice walk in the Labyrinth or around the lake.
Just let me know how many extra lunches you would like to order.
I'll be sending you more exact details in the next newsletter at Ostara (Spring Equinox).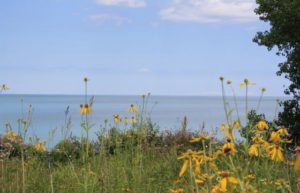 May Beauty, Peace and Abundance be your constant companions ~
Grandmother WinterJade