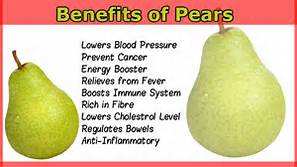 This hearty nut and seed breakfast with yogurt gives you plenty of protein and omega-3 fatty acids, while the low glycemic load pears give you a serving of fruit, and the cinnamon helps to stabilize blood sugar.
Ingredients:
2 tablespoons sesame seeds

2 tablespoons almond meal

2 tablespoons hazelnut meal

2 tablespoons flax meal

1/2 teaspoon cinnamon

1/2 teaspoon vanilla

1 cup plain yogurt (ensure no sugar)

1 pear, sliced
Directions:
1) Mix the nuts, meals, and seeds with the cinnamon and vanilla.
2) Divide into two bowls. Top with yogurt and pear slices.
Serves 2