September24-27, 2020
Siena Retreat Center on Lake Michigan in Racine, WI

What a strange time we're living through! And no better time for MAKING ENERGY MANIFEST: BECOMING A HIGHLY EVOLVED SPECIALIST! Why do I say that? Because this pandemic has made people realize how much we miss connecting on a real and deep level. More than ever, people are needing what we shiatsu specialists offer. They need it and they know it. Many of us are feeling the call to answer that sincere need. Aligning our energies with the emerging new paradigm will make us strong, ready and available. Now is our opportunity for a profound healing and upgrade.
Being a good practitioner has very little to do with the techniques we use and how well we execute them. It has much more to do with what we bring from within ourselves to their skillful execution . . . from our soulful, heartfelt efforts on behalf of our clients. That's where the healing comes from. The skillset is simply the means we use to focus and stay engaged throughout the treatment.

Maybe all this upheaval and change is telling us it's time to reject the dominant narrative and move away from the current paradigm that makes believe we can prove our competency by testing for measurable outcomes. The time is right to adopt a new paradigm that values IM-measurable outcomes, like understanding, perception, insight, empathy, feeling, receptiveness, intuition, responsiveness, sensitivity, subtlety. We may not be able to test for these qualities, but they are the ones we really need in a health and healing practice – and what our clients rely on from us.
So, let's not "pivot our business."
Let's, instead, go deeper into it.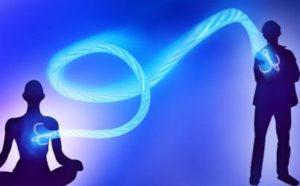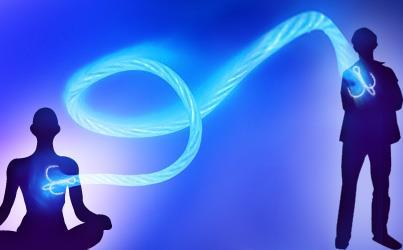 In that spirit, I plan to honor my pre-pandemic vision of MAKING ENERGY MANIFEST: BECOMING A HIGHLY EVOLVED SPECIALIST, albeit with the new paradigm in mind. Here's a reminder of the topics we'll cover:
Gridding the client's energetic field to understand the unspoken language of harmony within. the meridian system
Discerning differences between meridian energy and other types of energy (muscle energy, organ energy, chakra energy, etc.)
Distinguishing between physical & emotional energy in the same meridian (e.g. if the GB meridian comes up in your hara diagnosis, what does it indicate? tight shoulders? anger issues? dietary needs? impending decisions?)
Experiencing and assessing expansive and contractive states of energy
Aligning your body for working in the expansive state
Heightening, deepening and strengthening your sensitivities for directly experiencing meridian energy
Interpreting the information coming through the meridian energy (Hara diagnosis & Kyo/Jitsu)
Confidently directing your client's energy to balance and harmonize (treatment)
Establishing a beneficial change in your client's energy pattern that they will be able to repeat and maintain on their own (extended treatment plan)
Reviewing and refining meridian locations and angles of palpation (of course! it's the #1 essential, never-ending, continually on-going practice of dedicated practitioners!)
BUT . . . the backdrop for these themes will go a little further. In addition to "a very advanced and specialized body of information" (as stated in the February newsletter), we will add the goal of "a very advanced and specialized inner development of the practitioner." The information will not change. But you will. Your experience of your work will; the way you take in information will; the way you put out your talents will.

MAKING ENERGY MANIFEST: BECOMING A HIGHLY EVOLVED PRACTITIONER proposes to review what you've been practicing for the past however many years, and make it new again. The endeavor is to purify and fortify the higher vibrations of your energy field. You don't need any new techniques – you already have plenty of them. But a qualitative upgrade and refinement of your meridian energies and chakras will alter your quality of touch and help your client reach deeper levels of healing within themselves.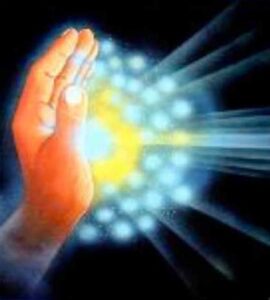 *   From your touch . . . receive clearer information
*   Through your touch . . . understand and radiate compassion
*  With your touch . . . transmit healing
MAKING ENERGY MANIFEST: BECOMING A HIGHLY EVOLVED PRACTITIONER utilizes your favorite techniques and shiatsu skills as the means to further develop the healer in you. You don't need to play small, hide your light, or be afraid to become all of who you are. There is great support in this workshop to spread your wings. It doesn't matter if you fly or just flap them to get stronger. Go for it!
Refresh your knowledge
Revamp your skills
Reinvigorate your Imagination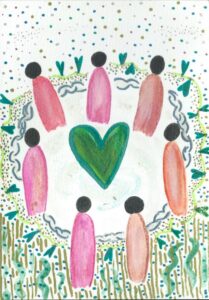 Come into your fullness.  Embrace your whole Presence. In this new paradigm, we grow together. We support each other. We practice seeing the inner beauty in each other – both as colleagues when we're sharing, and as clients when we're practicing on one another. We restore each other. We build up our own healing talents and foster each other's. We avow these values as our standards.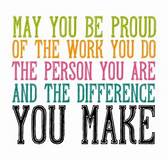 Envision! the new paradigm
Embrace! your Whole Presence
EVOLVE!  into a master specialist
The RETREAT BEGINS THURSDAY at 6PM – ENDS SUNDAY at 3PM.
The workshop fee includes:
individual private room with bath
3 meals per day 
instruction
 materials
See early registration deadlines below. Payment plans are also available.
For our third annual Residential Workshop Retreat, the significantly discounted rates from last year are available for the last time.  Take advantage of this year's lower prices if you can.

| | |
| --- | --- |
| by this due date | amount due |
| 8/8/20 | $697.00 |
| 8/22/20 | $769.00 |
| 9/17/20 | $830.00 |
| Until 9/23 | $920.00 |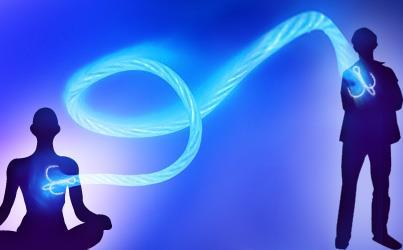 Making Energy Manifest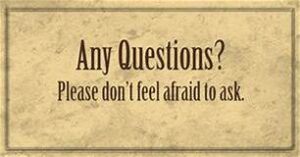 To make payment or set up a payment plan, contact grandmother@grandmother.com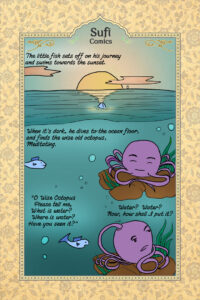 Maybe you can tell by the way I mixed graphics with cartoons that I fully intend for all of this "serious" work to bring us a lot of joy and laughter!  😊