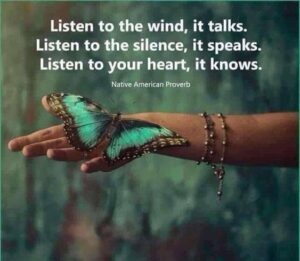 Have you been going through anything similar to my friends in the bodywork field, myself included? Feeling like there's "something more" being asked of you in your practice? It's been a little intense, right? The events we've all been through this past year have certainly changed us. They've collectively slowed us down and given us an opportunity to revisit our attitudes, beliefs, morals and ideals. That's definitely been the case for many of us in the healing arts. My friends and I have been talking to each other about a growing awareness of a subtle (or not-so-subtle) urge to change the way we work. Though just exactly how to do that is not quite clear yet. Sound familiar?

In this work that we do, we all go through our own processes of development, progression and evolution. I know this, and yet, I often feel agitated or anxious when it happens. Do you? I guess that's just human nature. No matter how much we may crave something new, we don't really embrace change. We may not be clear – and certainly not comfortable – in the midst of transitioning from one state to the next. Sometimes we may even try to push away those uncomfortable feelings, rather than face them.
Well, please forgive me, but I feel compelled to remind you of a couple of things you already know, only too well:
that the only way out is through, and

paying attention to, and appreciating everything that affects you is what brings you relief
And, remember, too, that nothing is ever lost, because whatever falls away is eventually reborn, renewed and recreated in some way.
HERE'S  WHAT THIS RESIDENTIAL WORKSHOP  RETREAT IS ALL  ABOUT

Over the past year, I've been praying and meditating on all of that. I can certainly sense the energy of the "new paradigm" everyone is talking about. It has significantly changed what I think and do when I'm treating, counseling and teaching. And it has certainly upgraded my own energy, including the breadth and depth of my intuitive awareness. I've been so moved by it all that it's in my heart to share with you what I've learned. So, here's what this year's residential workshop retreat is all about: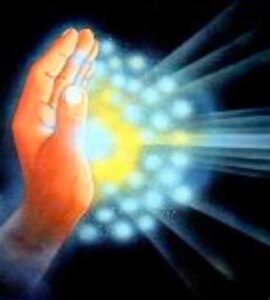 Taking your existing knowledge and skills and re-birthing them into their next incarnation

Giving them renewed meaning with broader context and perspective

Recreating your hands, including how they transmit healing

It's about your magical hands

THE MAGIC OF MANUAL MEDICINE!
There is a power in learning to be present in the discomfort of transition. It's empowering to be able to work with it, especially when we're considering some kind of change in our practice. Can you look at yourself – at your client – with different eyes? Can you shift from a laser beam focus to a soft gaze? It's like looking at one of those Magic Eye pictures. You're looking at a drawing on a 2-dimesional piece of paper, and then, by softening your gaze, you're suddenly drawn into a 3-dimsional world, looking at a completely different picture. You see an entirely different landscape.

The plan for the

MAGIC OF MANUAL MEDICINE: Precise, Precious and Profound

is to:
Employ that soft gaze as you work on your client

Notice entirely new possibilities for their treatment

If your experience is anything like my own, besides seeing your client more fully, you will be able to use this ability to look at what's ahead for you in your practice, as well. I expect you will come through this period of transition and uncertainty (which almost everyone is going through) with new wisdom, greater compassion, and a deeper understanding of the contribution you can make.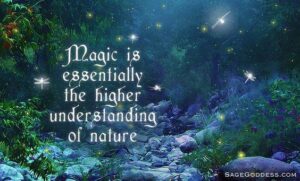 So, if you are one of us who is feeling the upgrade of energy we are receiving in these exciting times; if you want to receive and integrate more of this transforming energy; if you want to allow it in to have a positive impact on your abilities; if you want to learn to harness it for healing purposes; if you want to magnify the shaman and healer within you; then, this is your workshop.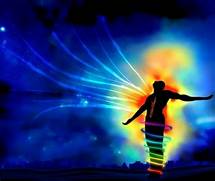 This residential workshop retreat will invite you through the door that opens to your own unique field of guidance. When you step into it, you will recognize the gifts waiting for you there as your own. And you will be given all the necessary space needed to develop them. They are your strengths, talents and unique abilities. They've been given specially to you as your gifts of healing. 
They are your magic.
They are meant for you.
And they are meant for you to share.
MY ROLE DURING THIS RESIDENTIAL WORKSHOP RETREAT IS TO:



Usher you through your doorway

Heighten your perception

Train your soft gaze

Show you how to adjust your frequency and vibration to integrate a new paradigm of energies

Recreate your manual skills to align with the new energy

Help you rethink your interpretation of meridian diagnosis

Expand your thoughts regarding treatment goals

Offer techniques in alignment with the new energy

Discuss treatment strategies for various types of clients  
WANT TO KNOW MORE?
You will find information on more of the possible topics to be covered in this previous newsletter: THE MAGIC OF MANUAL MEDICINE. 
Additionally, there will be more detail coming in the next couple of newsletters. They will be published on Litha (Summer Solstice) and Lughnasa (August 1), so stay tuned.

The Newsletter comes out 8 times a year. To get on the email list, click here or click the button of the bottom of the post.
MEANWHILE, HERE IS SOME PERTINENT INFORMATION



Dates and times: 7:00 PM, Thursday, Sept. 16 – 3:00 PM, Sunday, Sept. 19
Location: Siena Retreat Center, on Lake Michigan in Racine, WI
Limited Enrollment: 12 participants
Investment: $697.00 – $830.00, depending on enrollment date (see below)
The MAGIC OF MANUAL MEDICINE Residential Workshop Retreat includes:
Private Room & Bath
3 Meals Per Day
27 Hours of Instruction
Spiral Bound Study Guide
27 CEUs (NCBTMB)
Payment must accompany registration and may be paid by: cash, check, Zelle, Venmo or credit card (additional processing fee of $30.00 for cc). The earlier you register, the bigger your savings.
Your investment, according to registration date:
| | |
| --- | --- |
| INVESTMENT | IF PAID BY |
| $697.00 | 8/12/21 |
| $769.00 | 8/27/21 |
| $830.00 | 9/10/21 |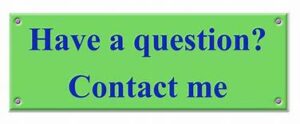 Payment plans are available. If you choose this option, the first payment is due by 7/21/21. For more information, including refund info, contact Grandmother at grandmother@grandmotherwinter.com  or 847-975-7959.
IT'S NOT TOO EARLY TO REGISTER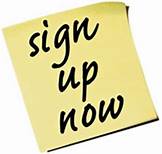 Even if you aren't ready to make  payment, it's a good idea to get your name on the list. The class is intentionally kept small so that I can give you the individual attention your unique development is primed and organized for. If this workshop is speaking to you . . . NO NEED TO HESITATE! Contact me at grandmother@grandmotherwinter.com  or 847-975-7959.