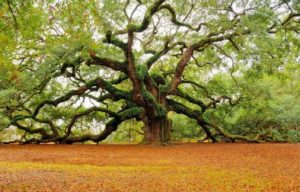 The Wood Phase in Asian Medicine goes with Spring, the time of Growth
For those of us who live in the colder climes, February seems too much like Winter to think of it as the beginning of Spring. However, Mother Nature has, indeed, begun stirring in yet unseen ways. Think of the gestation of an embryo. Although it is months before a pregnancy "shows," an intensely powerful effort of growth is taking place in the womb, unbeknownst to everyone. Typically, even the mother is unaware until her Moontime is late. This formidable potency of life bursting forth is the energy of the Wood Phase. Intense. Powerful. Growth that will not be stopped. Up and out in all directions. Manifestation. The perfect symbol for the Wood Phase is a tree: as soon as Spring arrives, its roots grow down; its trunk shoots up; and its branches stretch out in all directions. Yes, it is intense, but it is glorious!
The Wood Phase in Asian Medicine governs the LIVER and GALL BLADDER as well as the sinews.
In ancient times, the functioning of meridians and organs was explained in terms of political offices, starting all the way from emperor to minister to local officials. The Japanese have updated these explanations with terms used in business from high level leadership to lower management.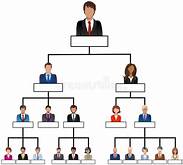 In this new categorization, the Liver meridian is the CEO (chief executive officer).  This is the person who holds the big vision and is responsible for making sure there are enough resources to keep the company thriving for many years to come. This is the person who holds the vision for the next 5, 10, 25 years. You can understand how this corresponds to the main functions of the Liver meridian, which are storage and planning.
The Gall Bladder is likened to the COO (chief operating officer).  This person oversees all departments within the company and makes sure that the correct resources get to the appropriate department in a timely fashion. This corresponds to the main functions of the Gall Bladder meridian, which are decision-making and the smooth flow of Qi, or energy.
The Wood Phase in Asian Medicine also governs the sinews (ligaments and tendons).
The Wood-type Personality
If you are a Wood-type person, you work hard and play hard. You are still on the go when everyone else is on their last leg. When you finally get tired, all you need is a nap or a few hours of sleep and you're ready to go again.
Because you enjoy working hard, you may not notice when you are overworking until you realize that you have become so easily irritated by by everything and everyone that you are "biting their heads off." Frustration and irritability are your negative go-to emotions. In the extreme, they can tend toward depression and/or heavy drinking.
However, when your Wood energy is healthy and harmonious, you are quite naturally good-natured, kind, compassionate and generous. The classics say that the virtue that goes with Wood is benevolence. If Wood is dominant in your personality, you are sympathetic, understanding and gentle. At your best, you are organized, practical, independent, challenging and direct. You push yourself to be better at whatever you do. At your worst, you can be stubborn, inflexible, close-minded and prejudiced.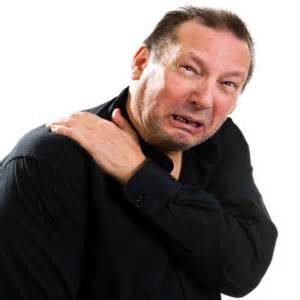 On the physical level, when you are healthy, you have more energy than the average joe. But you can tend to get stiff in your joints. Remember the sinews? Ligaments hold bone to bone, and tendons hold muscle to bone. So, the sinews basically hold your joints together. Achiness and stiffness in the neck, shoulders, hips and ankles are very common complaints. more about the season of the Wood Element
When balanced, the Wood person is a natural leader – a powerhouse of energy and productivity. Wood people tend to be in positions of power and responsibility.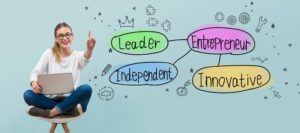 Liver-type people are often entrepreneurs or CEOs of companies because they have a clear vision and they see the big picture.  They can effectively stay on top of things and tirelessly influence people and events to ensure the realization of the vision.  They enjoy working hard and playing hard.  They seldom get angry, but when they do, you do not want to be around!
The Gall Bladder type is similar but a little less intense.  They make excellent vice-presidents and middle-to-upper level managers, capable of making good decisions and supervising employees.
When Wood-type people are out of balance, they tend to overwork to the point of compromising their health.  They commonly overeat and/or drink too much alcohol.  Emotionally, they may waiver back and forth between ideas, unable to come to a decision.  Anger management may be a problem, as in irritability and frequent bursts of temper that are unpleasant, even if they don't amount to anything.  Common physical symptoms are shoulder problems, stiff or painful joints, headaches, migraines, eyestrain, hyperacidity, constipation, flatulence, prostate or menstrual problems.
Wood-type people respond exceptionally well to bodywork. In the Asian classical texts, the recommended treatment for Wood people is regular bodywork and exercise. People who have a lot of stress in their lives – even if they thrive under it (remember, Wood people like to take on responsibility and work hard) – weekly treatments and daily exercise makes sense. This is also true for entrepreneurs and people in private practice. It is even true for the stay-at-home parent in charge of scheduling all three kids' after school activities, keeping the home running smoothly, coaching the baseball team and chairing the condo board meetings.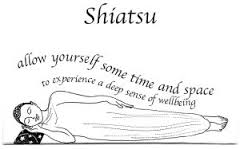 If you are this type of take-charge person, self-care means letting someone else take care of you for an hour a week! 🙂 If your responsibilities or your stress are not so pronounced, once a month may be all you need.
Recommendation for the WOOD Phase
Although we typically think of Spring as starting on the Equinox around March 21st, that is really the mid-point of the season.  If you look at it from the viewpoint of growth, Spring begins closer to Groundhog Day.  In Asian Medicine, Springtime is the best time for fasting and/or cleansing, as the Liver is the main organ of detoxification. As soon as you shake off that winter chill, you can embark on a gentle cleansing of your system. Check out my favorite gall bladder cleanse.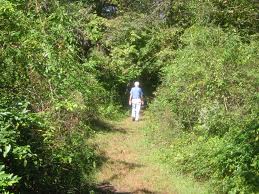 Once that is complete, the other customary recommendation is to add exercise back into your routine (people typically do less during the Winter).  Walking, jogging or swimming are the most common suggestions.  Pick the activity that gives you the most pleasure and enjoyment.