VETERANS' DAY WEEKEND

NOVEMBER 9-12, 2018
Friday, 7PM – Monday, 3PM  ~ 15 CEUs

Workshop + Private Room + 3 meals/day – $605.00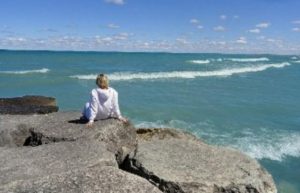 This coming Veterans' Day weekend, come to a beautiful setting on Lake Michigan in Racine, WI. Delve further into the hand-healing Medicine we all love so much – shiatsu, of course!
This residential workshop is for those practitioners who have been drawn to the art of shiatsu – the part that goes even beyond the vastness of Asian Medicine.  The part that heightens our psychic intuitive sensibilities to enhance our treatments. That's the part that calls us. We feel the energy and beauty of it in our hearts and minds, and we seek mastery within it.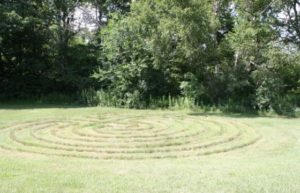 On this weekend, we can seek it in practical ways by:
INFLUENCING MERIDIAN FLOW MORE DIRECTLY THROUGH THE
3 types of tsubo, 3 types of Kyo & 3 types of Jitsu
DISTINGUISHING DIFFERENCES IN KINESTHETIC  FEELING OF
Physical, emotional, mental & spiritual energies
CHANGING OUR OWN VIBRATORY FREQUENCY TO IMPACT QI FLOW

Quality of touch transmogrification for specific effects
CLEANSING OUR OWN ENERGY FIELD/ KEEPING OURSELVES CLEAR

Multi-cultural practices for Qi developmen

Asian, Celtic, Cherokee and Russian
The knowledge and technique of shiatsu, alone, is enough to open the mind and hint at the vastness beyond.  But those of us who have been touched by the power of it come closer to another part of us when we practice it – the part that makes our light shine and develops our inner healer – the enlightened part of all the ancient medical practices.
So . . . let's go for the amazing brilliance that is our extraordinary humanity!  It is the great gift given to us at birth.  We did not have to earn it.  We all possess it.  We are uniquely and profoundly touched by it.  And we touch it – literally!  –  each time we touch another human being when we practice shiatsu. 
The aim of this workshop is to subsume the vast body of Asian Medicine knowledge into our special tool – the hand.  Elevating the touch to a sophisticated skill level strengthens and brightens the light within us, and in our clients, too.  That's what allows healing to arise!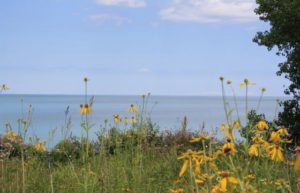 Click here to register

$605 by 9/14 ~ $650 by 10/7 ~ $697 after 10/7
For payment plans: Email Grandmother WinterJade before deadlines at lindy@lindyferrigno.com