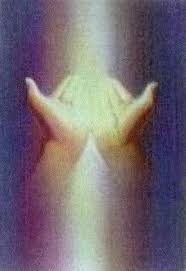 Now that the world is opening back up again, we seem to be trying so hard to "get back to normal." But what about the new normal? Remember when everyone was talking about that? I can't be the only one who believes it is unwise to act as if we can "go back," can I?! I think there is a better way for us, as bodyworkers, to go. I call it "taking your healing art to the next level."
We've been through an inconceivable year+, and we're still unsure of what's around the corner. Everything has changed. And there's no going back to how it used to be. Not really.
So, we're still asking these burning questions that continue to smolder:
What about that subtle "something more" feeling that's gestating inside me?

How do I fulfill the urge to up-level myself – and my work?

Can I satisfy my hunger for a meaningful and beautiful way to let that "something" emerge?

Am I ready to energize and activate myself as a healing instrument?
What touch therapists both crave and struggle with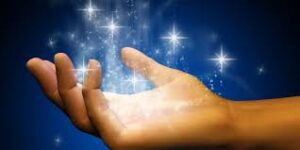 As touch therapists (practitioners of shiatsu, anma, massage, yoga therapy, Reiki, Thai massage, etc.), we often get "messages" while we're working with our clients. We may not have words for the sensations we feel, or we may dismiss the feelings because they don't fit into our knowledge base. Our hands may even want to perform a technique we've never been taught.
Sometimes these brainstorms excite us. Other times they confuse us. At times, we dare to go with it. Or, we may doubt ourselves too much to try. When these choices/challenges arise, we typically have one or more of these common responses:
Why can't I be more confident in my insight, intuition and guidance?

What keeps me from venturing into my untapped potential and mastery? I know there's more in me!

I feel ready to take a risk, but I feel afraid to do it, too

I'd love to get past this uncertainty

I wish I didn't feel so drained after a day of sessions

Wow, I wonder why I feel so good after a session

I wish I knew what was going on
If some of these thoughts pop up for you – or if you already trust your insights and inspirations but feel ready to bump yourself up a notch or two – I have something to share about taking your healing art to the next level that I think will interest you.
What I know so far
There is a cherished treasure chest of knowledge and skills that I have learned from my awesome mentors. Over the years, I have applied their teachings to my practice with wholehearted dedication. And I've discovered extra value that I did not anticipate. These practices actually advance your evolution – as a practitioner . . . and as a human being!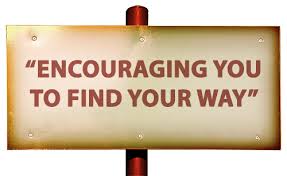 It has become my fervent desire to share these teachings. I want to pass along these precious jewels in hopes that everyone will find the ever-flowing fortune offered by their richness. That's why this year's residential workshop retreat is called: The Magic of Manual Medicine: Precise, Precious and Profound.
This retreat is for a practitioners who want to:
Tune-in to your inner wisdom

Explore and expand your intuitive knowing

Amplify your Sixth Sense(s)

Cleanse and strengthen your energetic field

Install protections for your energetic field

Open your clients to their own healing

Meet your spirit helpers

Learn practices to keep you connected to Spirit

Experience the profound power of that connection

Use it to facilitate healing experiences for your clients

Gain new wisdom, depth and clarity

Learn to alter your vibrational speed and strength as needed for your work

Bring about personal and professional growth at the deepest levels
Early registration opens soon. To receive notification, email Grandmother at grandmother@grandmotherwinter.com
What a 4-day workshop retreat is like at Siena
"WORK, yes. But learn to play just as hard as you work! Learn to relax."          – Edgar Cayce

When you are a touch therapist assisting in the healing of others, you need to receive nourishment for your own body and soul, as well. You have to rest and restore yourself. You need to refresh your creativity and renew your motivation. And, every so often, you need to recharge your practice.
Taking your healing art to the next level depends on receiving healing for yourself, as well as offering it to others. So, although the 4-day schedule is ambitious, the amount of meditation and guided visualization in the curriculum will infuse you with spirit, clear your mind and calm your heart.
Add to this, the unparalleled comfort of hanging out with like-minded peers. We forget how much we appreciate this. The way we can unwind with each other is quite special . . . so natural and spontaneous, and so needed!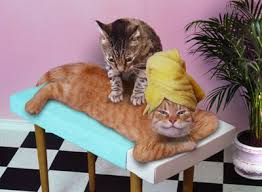 And, don't forget, everyone will be getting bodywork, too.
So, yes, there is a lot available to relax and delight the senses. But there is plenty of class time to delight the mind, as well. Although I will be demonstrating new techniques, we will mostly be working with information and techniques you already know. However, we'll be redesigning them.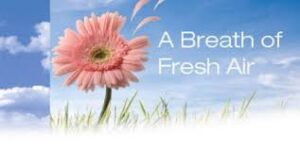 The goal of these four days is to transform and empower what you learned and re-create it in the image of what your higher wisdom knows.
So, get ready to take in some mind-blowing, mind-altering new concepts and paradigms. But don't worry – you'll want to inhale them because they'll feel like the breath of fresh air you've been longing for.

This residential workshop retreat is for you if you want to:
Be done with hiding who you are, or doing only what you're "supposed to do"

Get beyond the inevitable reticence or fear of showing up; of bringing your full power to your work (btw, power encompasses softness and compassion, as well as strength)

Expand and up-level your skill set

Expand and up-level your concepts of healing

Take the challenge to progress and advance yourself

Align yourself with your guidance
Enrollment is limited to 12 participants. If you are drawn to what you've been reading and feel in your heart that it's time for you to go for it in this moment, then see below to register for
The Magic of Manual Medicine: Precise, Precious and Profound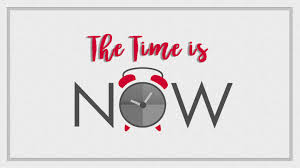 FOR A SAMPLING OF WHAT WE'LL BE DOING AT THE RETREAT
A FREE 1-HOUR WEBINAR SUNDAY, AUGUST 15 – 3PM (CDT)
A Zoom link will go out only to people who are interested in attending (as opposed to the entire newsletter list). If you would like to attend the webinar,
email your FULL NAME AND CONTACT INFO to: grandmother@grandmotherwinter.co
The webinar will be interactive, so you will have a chance to ask questions. Sending an email ensures that you will receive a Zoom link in your inbox a few days before the event.
THE MAGIC OF MANUAL MEDICINE

Residential Workshop Retreat includes:
Private Room & Bath
3 Meals Per Day
27 Hours of Instruction
Spiral Bound Study Guide
27 CEUs (NCBTMB)
Dates and times: 7:00 PM, Thursday, Sept. 16 – 3:00 PM, Sunday, Sept. 19
Location: Siena Retreat Center, on Lake Michigan in Racine, WI
Limited Enrollment: 12 participants
Investment: $697.00 – $830.00, depending on enrollment date (see below)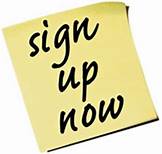 Payment must accompany registration and may be paid by cash, check, Zelle, Venmo or credit card (additional processing fee of 3.5% for cc). The earlier you register, the bigger your savings.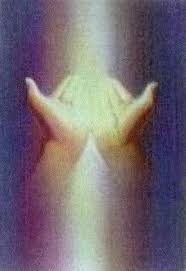 The Magic of Manual Medicine
Your investment, according to registration date:
| | |
| --- | --- |
| INVESTMENT | IF PAID BY |
| $697.00 | 8/12/21 |
| $769.00 | 8/27/21 |
| $830.00 | 9/10/21 |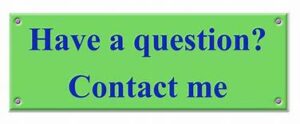 Payment plans are available. If you choose to utilize this option, the first payment is due by 7/21/21. For more information, including refund info, contact Grandmother at grandmother@grandmotherwinter.com  or 847-975-7959.
Check out previous newsletters for more info about the workshop retreat:
https://lindyferrigno.com/more-magic-of-manual-medicine/
https://lindyferrigno.com/the-magic-of-manual-medicine-precise-precious-and-profound/