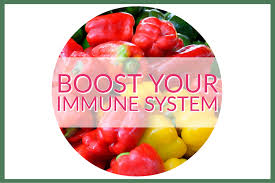 It is too early to know what cocktail of nutrients is the best to counter Covid-19. But we do know that several nutrients have shown promising effects for common colds, influenza and other respiratory infections. With that in mind, we're offering 7 Tips To Build Your Immunity. They will help strengthen you against ALL viruses this winter. We've included a list of foods. And there are 6 links to valuable information. So, you will easily learn which foods and supplements to consider incorporating into your diet. Finally, there is a homeopathic remedy. It's been specially formulated to keep your health and immunity strong through this winter and pandemic.
On a personal note: I'm taking a gazillion supplements  for the duration of this pandemic. Not only that, but  I'm also taking a homeopathic remedy, which I get from my naturopathic doctor. It comes in a small vial, and the dose is 10 tiny pellets, once a week. So if that sounds like a good plan to you, and you'd like to implement it into your health routine, you can order it from Dr. Kenton Anderson. His contact info is included for you at the bottom.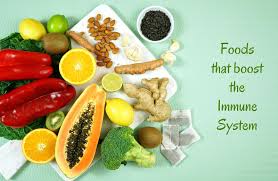 With many restaurants closed for indoor dining, why not take this opportunity to eat healthy foods at home, like:
citrus fruits

berries

broccoli

spinach

mushrooms

red bell peppers

sweet potatoes

shellfish, beans

almonds

hazelnuts

peanut butter

turmeric

tea
If you have seniors in your life or in your home, you'll want to be aware that these foods may be especially important for them because older adults often eat less of these nutrients. And, as we know, their age and health may put them at greater risk of dying from Covid-19.
 FOR THE OTHER 6 OF 7 TIPS TO BUILD YOUR IMMUNITY, CLICK THE LINKS BELOW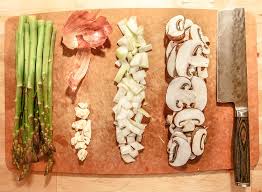 6 Foods to Eat to Help Prevent the Flu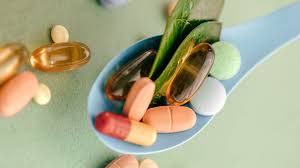 Common Supplements Might Reduce COVID Severity
COVID-19 and Supplements: What We Know Now
Vitamin D supplementation to prevent respiratory infections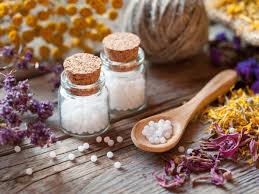 For the homeopathic remedy, contact Dr. Kent Anderson, ND
847-866-8885